Wholesale
Seasalt has grown very quickly, and is increasingly recognised and loved throughout the UK as a sustainable and flourishing coastal fashion brand.
We've found a niche for well designed, responsibly produced clothing, with a fantastic coastal heritage. We're proud of our company's history and values, and as we grow, we need to ensure that all those good things we stand for are reinforced and communicated across the business through all our channels including wholesale.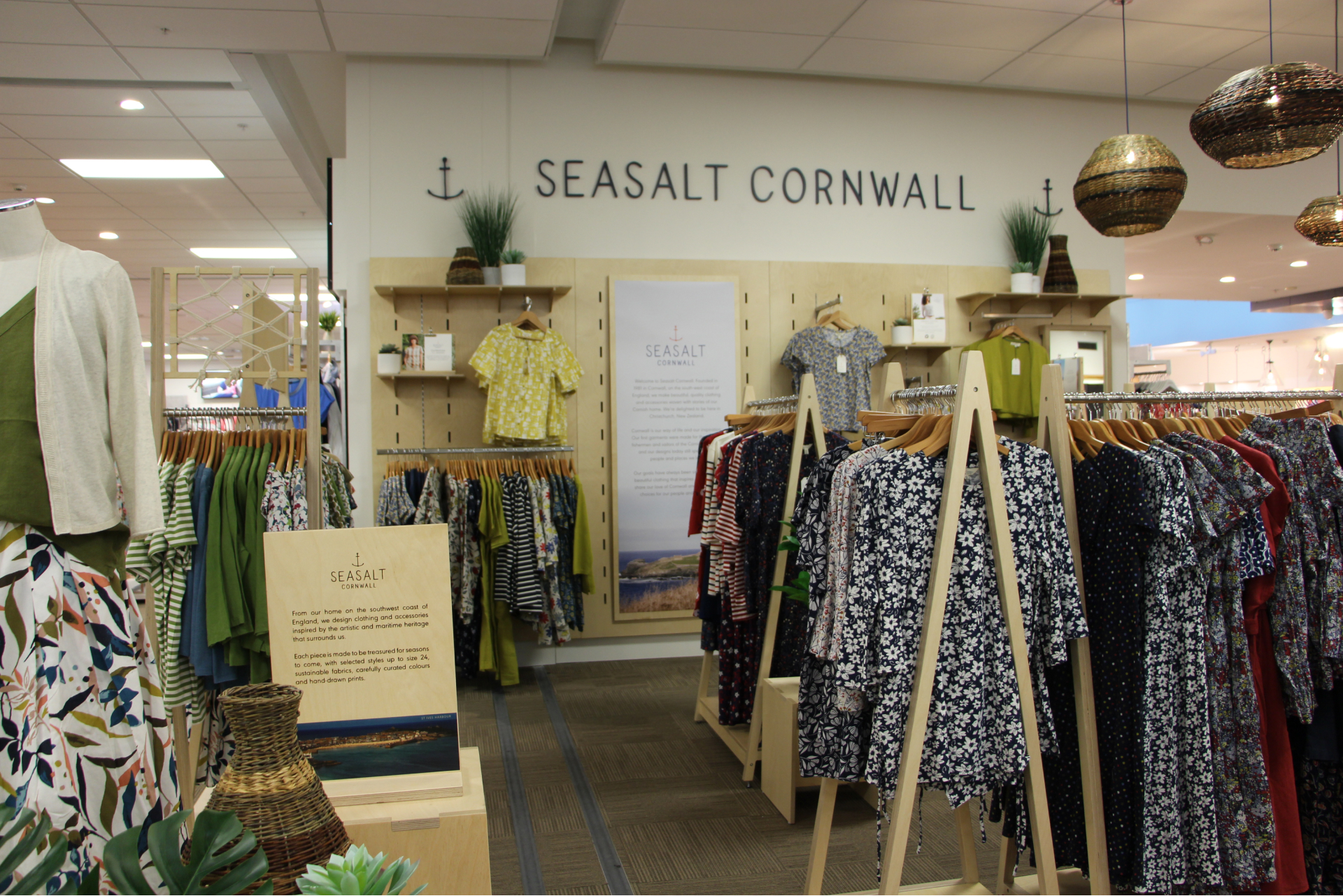 We're always on the lookout for new stockists in new locations, so if you'd like to sell our clothes and accessories in your shop, here's some information to help you with your application.
Tips for successfully becoming a Seasalt stockist...
We look for stockists with a high standard of retail, with well merchandised shops and excellent customer service.
We love busy, coastal, destination towns.
As a stockist we like you to stock at least 3-4 adjacent brands.
We like you to be informed and knowledgeable about our brand and products, so you can carry the Seasalt story to your customers.
To see if you match our criteria here are a few tips, company values and visions…
A few reasons to work with us…
Our company's main focus is to grow WITH our stockists.
We won't over supply. The number of stockists in the UK will be limited to preserve our brand's value.
Our collections will continue to be fresh, innovative, and good value...
If you have any questions, please contact our Wholesale team who would be happy to help.