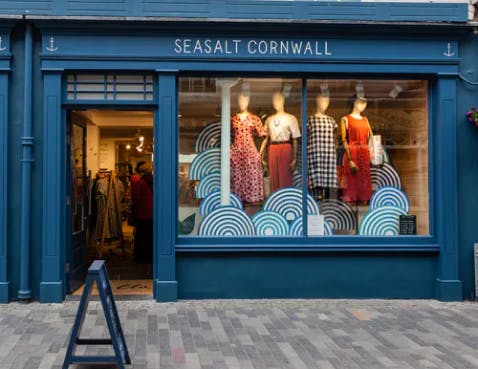 Private shopping appointments
Our in-shop private appointments are a chance for you to have your local Seasalt shop all to yourself, to enjoy browsing with total peace of mind and use of our changing rooms.
We'll ask you to fill in our quick style survey so we can put together a rail of special pieces we think you might like, ready for your appointment. Learn how it works.
Virtual shopping appointments
We know many of you are missing the service our shops provide.
We are offering virtual appointments so you can experience our bespoke service from the comfort of your own home. Learn how it works.
We'll show you some things we think you might like and can help you choose some new pieces to treasure..
How it works
Fill out

our quick booking form, select a shop or virtual appointment as well as a date and time, then fill out your details and our quick style survey.

You'll be emailed a confirmation

, including instructions for how to join via Zoom.

You'll be emailed a confirmation.

For virtual appointments this will include your Zoom link and instructions on how to join.

Enjoy your appointment!

We'll have prepared a rail of items we think you might be interested in and will be able to suggest some more pieces based on your feedback.

There's no minimum spend or pressure to buy -

just keep a note of the items you like, and simply call

01326 640070

or go to our website after your appointment to place an order.

"It is a brilliant service! To be able to see the clothes and ask all the questions you want to ask about them, and with such a helpful and lovely Seasalt assistant"

"Hannah was so lovely, really friendly, and very helpful. She had personal experience of the items we were discussing and offered sound advice"