WHAT MAKES OUR RAINCOATS SO SPECIAL?
Our design team in Falmouth work hard each season to create high performance rainwear that doesn't compromise on style. Using HCR Technology®, we test every piece against the worst the Cornish weather can throw at us.
OUR DESIGNS
We take inspiration from the Cornish landscape, and make sure our designs reflect our busy and active lifestyles. In our Rain collection you'll find everything from padded, fleece-lined winter wear, to a lightweight Pack-It Jacket, to a smart trench: all just as comfortable in the city as on the coast.
VIEW OF THE ISLAND, ST IVES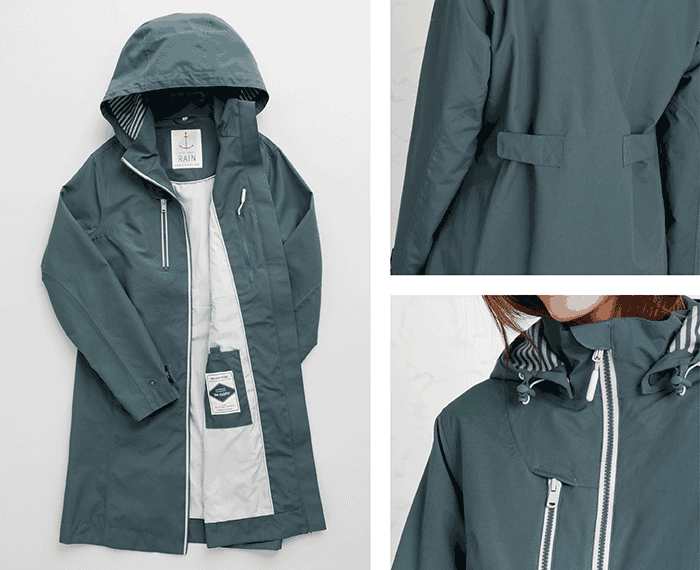 STYLE
Detachable hoods
Drawstring or tab waists
Turn up cuffs
Dipped hems
Inside pockets
2 way zips
Subtle reflective strips
Tide Cycle® is woven from recycled polyester fibres made with plastic bottles. It's waterproof, breathable, hardwearing, easy to care for and extremely soft to the touch. Production requires less energy than virgin polyester and it helps reduce the amount of plastic heading for landfill and our oceans.

Single-use plastic bottles are collected and broken down.


The small plastic particles are then re-spun into polyester fibres.

These are then woven into the Tide Cycle® fabric we use for our all-weather coats.
Inspired by traditional oilskins, our unique Tin Cloth® coats and jackets are crafted from natural fabrics like hard wearing organic cotton canvas, linen and ripstop cotton with our high-performance waterproofing treatment.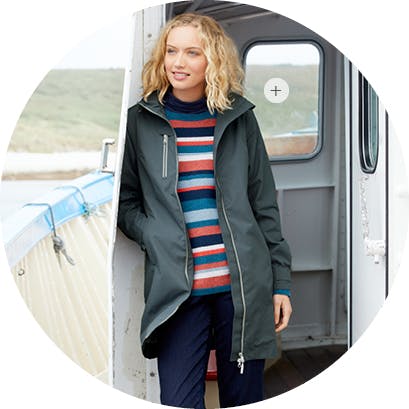 "Lovely modern shape and not too warm. Looks lovely with one of your bright scarves... Absolutely brilliant." - Jo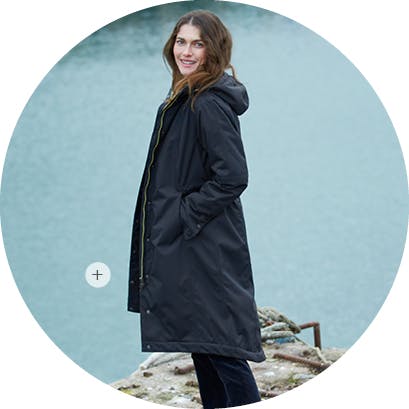 "I have worn it non-stop since buying it, it is not only the best coat I have ever bought, it still looks smart and keeps me feeling warm and protected, plus the little extras make it extra special. Well done Seasalt! This one is a 6 star rating!" - Penelope