Seasalt Falmouth
1 Church Street, Falmouth, TR11 3DN United Kingdom
Tel: 01326 312945
Seasalt Falmouth is located on Church Street and stocks our women's clothing, footwear, accessories and Rain® collections, along with our men's clothing. All designed at our studios in Cornwall, overlooking Falmouth Bay.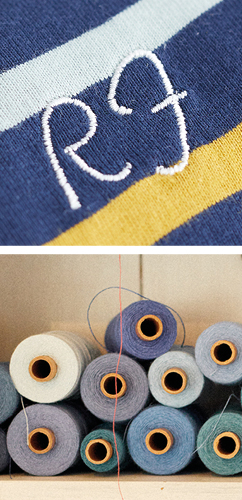 From 19th July – 31st August, our Falmouth shop is hosting a free embroidery pop-up. 
Purchase something in-store from our Sailor Stripe family and we'll customise it for you by embroidering a name, phrase or an artist-designed motif inspired by Cornwall.
How to join in:


1. Choose your Sailor Stripes and pay for them at the till.


2. Pop to the Make Your Mark station and choose your design.


 3. Our skilled embroiderer will make your mark.