The waterproof rating of a jacket or coat is measured by the hydrostatic head test, which tests how much water the material can withstand before it starts to leak. The higher the rating in mm, the more waterproof the garment is.​
5,000mm waterproof rating​
The majority of our Seasalt Rain® products have a waterproof rating of 5,000mm. This means the jackets or coats are waterproof and ready to keep you dry on wet, windy days.
3,000mm waterproof rating
A small number of our outdoor jackets have a 3,000mm waterproof rating. These are lightweight jackets, like the Pack-It Jacket, suitable for unexpected showers and changeable days.

High quality, breathable raincoats are designed to let water vapour from heat and perspiration escape the fabric, helping reduce condensation and overheating.​
Breathability ratings are expressed in g/m², which relates to how much moisture in grams can pass through a square meter of the jacket's fabric over the course of a day. The higher the rating in g, the more breathable the fabric is.
5,000g breathability rating
The majority of coats in our Seasalt Rain® collection have a breathability rating of 5,000g. Meaning they are perfect for everyday use or longer walks that require a little more exertion.
3,000g breathability rating
A few of our lightweight Seasalt raincoats, like the Reversible Raincoat, have a breathability rating of 3,000g. These raincoats are ideal for lighter activities such as a stroll to town or short walk on the coast.​

Our Innovative Waterproof Fabrics
Our design team in Falmouth work hard each season to create high performance rainwear that doesn't compromise on style.
Using HCR Technology®, we test every piece against the worst the Cornish weather can throw at us.​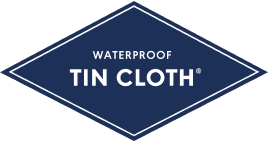 Inspired by traditional oilskins and made with natural fabrics such as organic cotton canvas, chambray and ripstop cotton, our Tin Cloth® coats are softly textured and finished with a hi-tech waterproof treatment. Meaning they have all the qualities of cotton, with added technical performance.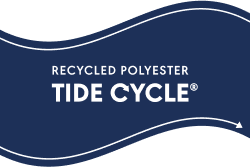 As part of our commitment to turning the tide on plastic pollution, our range of Tide Cycle® fabrics are woven using fibres derived from recycled single use plastics. They are waterproof, breathable, hardwearing and soft to the touch. ​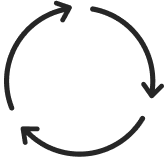 Recyclable materials are collected and broken down.

The small particles are re-spun into new fibres.

These are then made into our Tide Cycle® yarns and fabrics.
Fluorocarbons, and other PFC coatings, are considered toxic chemicals which are hazardous to both the environment and humans.
All Seasalt raincoats and jackets are made with PFC-free coatings, helping to protect the environment while ensuring our rainwear is waterproof, breathable and comfortable.
Fluorocarbons are also excluded from all our aftercare products.

Key Waterproof Jacket Features
We take extra care over the little details that make our coats so special.
On each one you'll find a selection of features we've added to make sure our coats not only fit perfectly, but keep you protected from the elements.​
Find the perfect fit for you with a range of styles, lengths and silhouettes to choose from. Plus, many styles are available in Petite, Tall and up to size 28.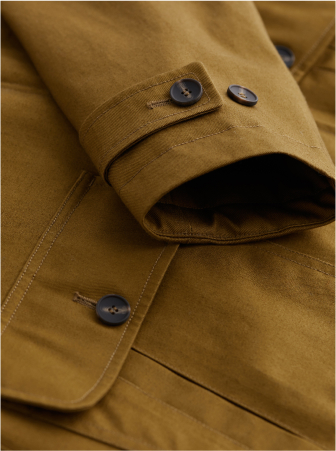 Designed with comfort and versatility in mind, adjustable features such as cuffs with poppers, waist tabs, drawcord hoods and opening vents make your raincoat work harder for you.​
To keep you warm and dry, we seal the seams of our raincoats with a waterproof tape that stops water seeping through tiny stitch holes created during the 
sewing process.
Perfect for longer coats, a two-way zip lets you unzip your coat from the top or bottom. Meaning you can sit and move comfortably, plus access trouser pockets while staying dry.​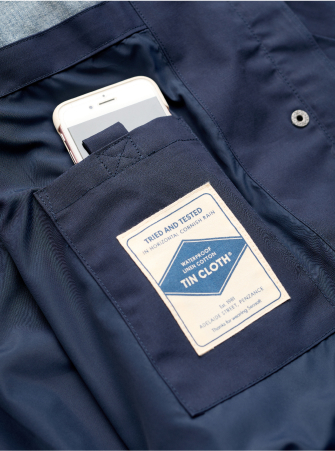 Hidden internal pockets keep valuables, like your mobile phone, dry and secure in even the wettest of weather.​
How do you wash a waterproof jacket?
You'll find specific washing instructions for your garment on the care label, however all Seasalt raincoats and jackets are machine washable at 30°C. ​
Simply pop your coat into your machine with some Nikwax Tech Wash® - a waterproof-specific detergent that will clean your raincoat while revitalising the water repellence and breathability of the fabric.
We also recommend using Nikwax TX Direct® every few washes to restore the waterproofing of your raincoat.​
How do I dry a waterproof jacket after washing?​
Always let your waterproof jacket air dry naturally after washing, ideally on a flat surface to avoid any misshaping. ​
Although it can be tempting, avoid wringing excess water out of the garment as this could damage the fabric, instead let it drip dry over a towel or in the bathroom.​
How can I re-waterproof a jacket or raincoat?
Over time, the waterproof finish on your raincoat may wear off and need revitalising. To prolong the life of your coats and jackets, you can use Nikwax TX Direct® to re-waterproof the garment. ​
Simply put your coat through the washing machine on a 30°C cycle with some Nikwax TX Direct® in the detergent drawer. The Nikwax wash-in waterproofing treatment renews and restores the water repellent layer of your coat to keep your warm and dry.​
SHOP RAINCARE
Protect and prolong the life of your raincoat with easy-to-use wash-in rain care.