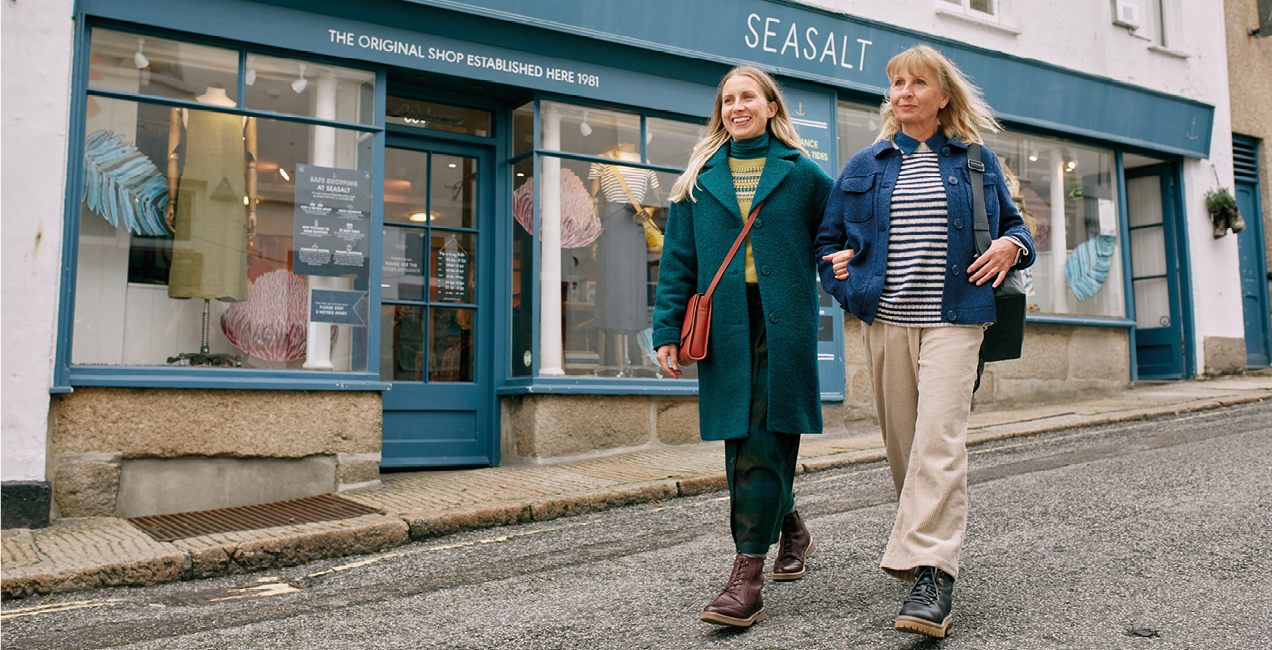 THE CORNWALL WE LOVE
PENZANCE
The Cornwall We Love series is all about celebrating our 40th year, highlighting the people and places that inspire and sustain us. Join us this season as we wear our latest collection to explore some of our favourite local communities.​
This month we head to the historic port town of Penzance with our knitwear designer Carina, her partner Tim and mother Lynn to test Carina's newest designs. They spent the day exploring the local shops and cafes, wandering gallery spaces and strolling along the recently restored prom.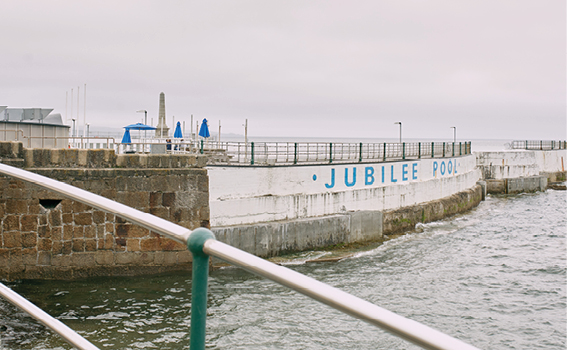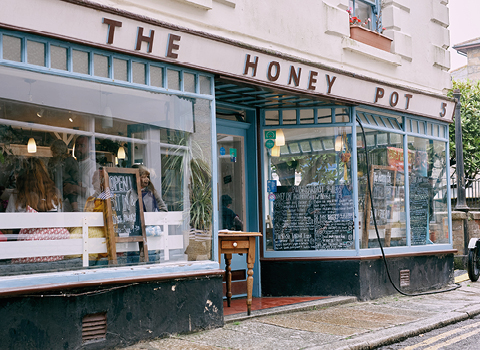 THE HONEY POT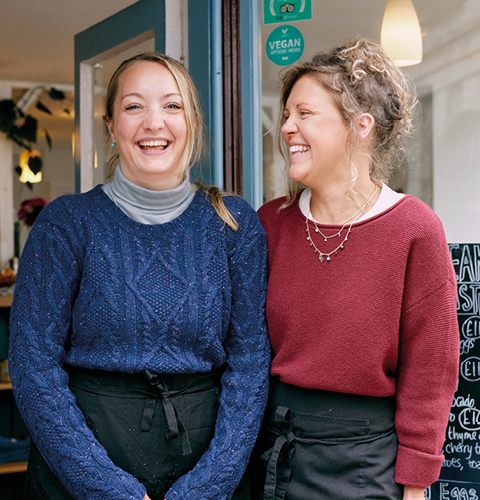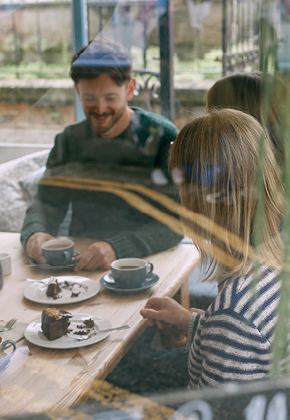 Primed for a day of pottering, Carina, Tim and Lynn began the morning with coffee and cake at The Honey Pot, No.5 The Parade. Run by Rachel and her team of passionate foodies, this little light-filled cafe on a quiet street just off the centre of town is loved by locals who return time and again for their delicious daily menus.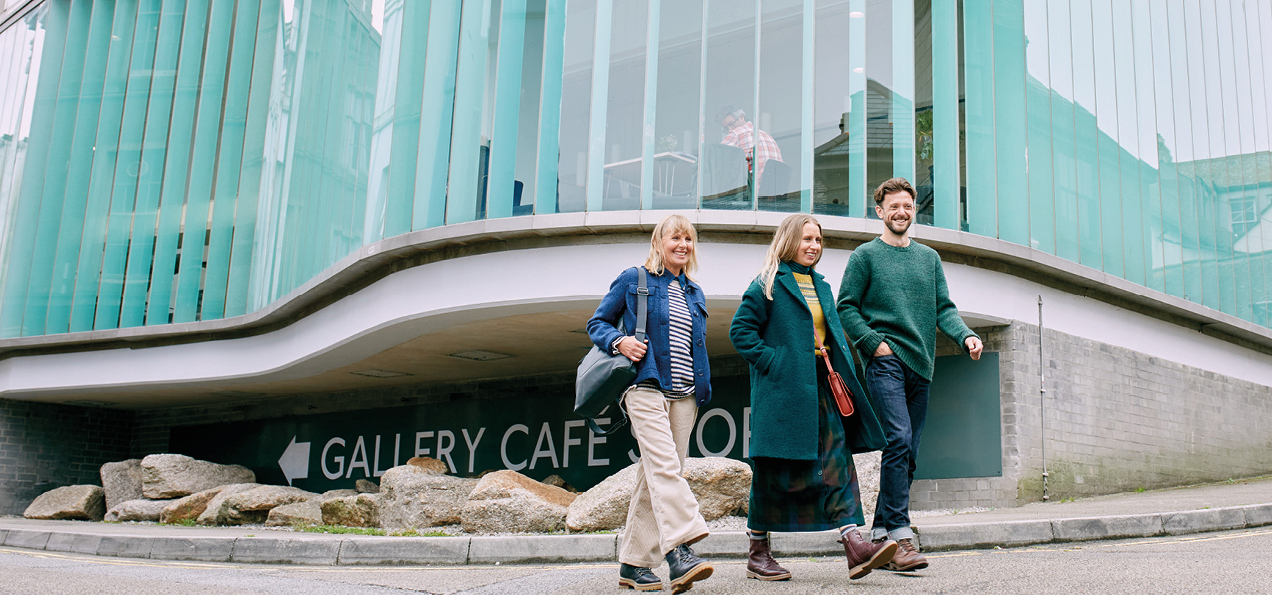 From one glass-fronted favourite to another, Carina, Tim and Lynn made the short walk from The Honey Pot to The Exchange on Princes Street, which brings some of the world's best contemporary art to the heart of Penzance.​
Chris and Joe from The Exchange Gallery wore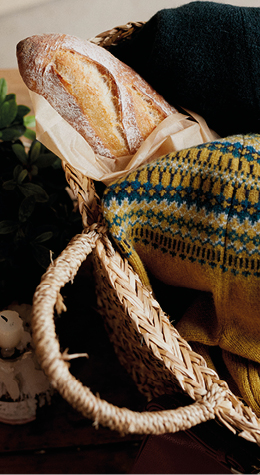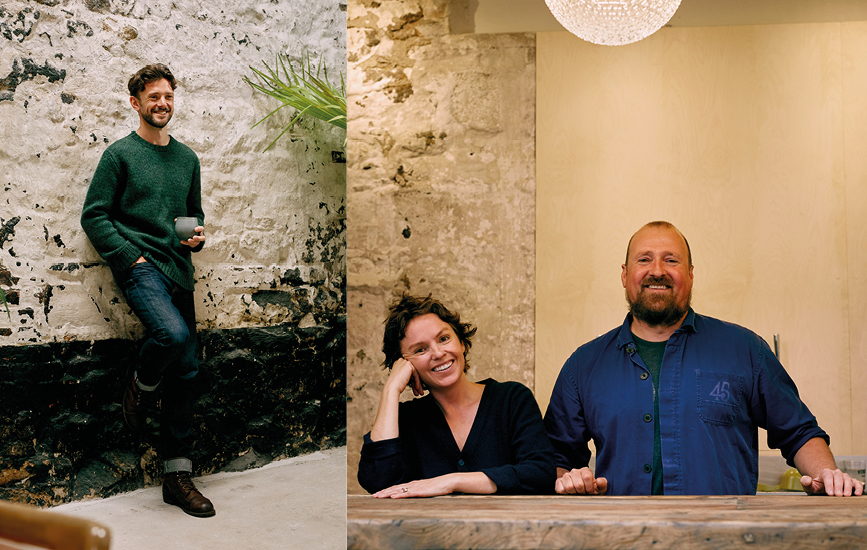 A mezze feast was laid on at 45 Queen Street. This beautiful old industrial warehouse in the heart of Penzance is having new life breathed into it by owners Hannah and Sam.
EDGE OF THE WORLD
BOOKSHOP

Ready to think about reads for autumn evenings, Carina, Tim and Lynn rounded off their afternoon by browsing the latest titles to arrive at The Edge of the World Bookshop.​
Owner Rachel and her colleague Helen wore